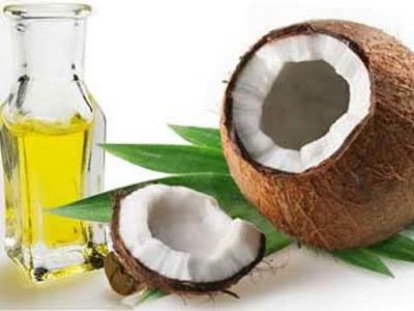 Some ladies get shocked to know that coconut oil does wonders to the hair. yes it does and I will share some of the wonders it does with you.
Deep conditioning
Coconut oil is antifungal, anti-viral, and antibacterial. It prevents dandruff and detoxifies the scalp.
Coconut oil moisturizes the scalp and hair, protecting them from sun, wind, pollution, and other damaging impurities.
The lauric acid, capric acid, and other essential fatty acids in coconut oil bind to proteins in hair, strengthening the roots and strands in order to reduce breakage.
When used to massage the scalp, coconut oil improves blood circulation, ensuring that hair receives the oxygen and nutrients it needs to grow.
Coconut oil contains anti-oxidants and vitamins E and K, which leave hair softer and shinier.
Coconut penetrates deep into hair and conditions to prevent frizz and split ends.
The linoleic acid in coconut oil hydrates hair and improves elasticity, preventing breakage. O leic acid helps to get thicker and stronger hair naturally.