Black women from around the world are rallying behind a Bahaman school pupil, using the phrase "Support The Puff".
Tayjha Deleveaux is a pupil at the CR Walker Senior High School in the Bahamas. Earlier this month, she turned up to class with an "afropuff" hairstyle.
For this, she was allegedly threatened with suspension by her school principal, T. Nicola Mckay. Local media reports say her appearance was deemed "untidy," her hair seen as "unruly" and against school rules. In one report, the principal said she was trying to clamp down on students wearing their hair in a way that "looks like it would not have been combed for days."
This upset Tayjha Deleveaux' mother, who posted her daughter's picture to Facebook with a message in defence of her hair, saying she was "standing up" against "foolishness". The debate hit a chord with many people on social media, who posted pictures of their own hairstyles using the hashtags #supportthepuff and #isupportthepuff.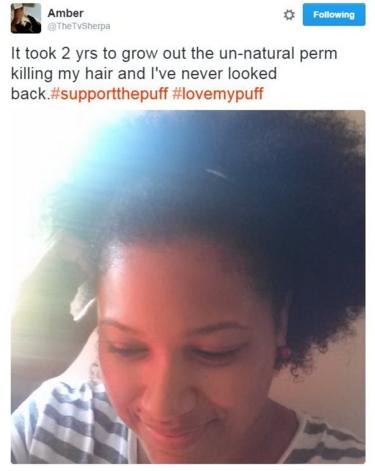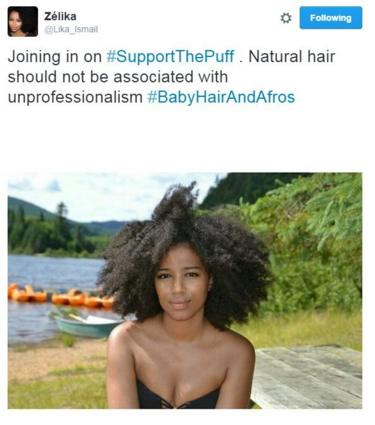 The Bahaman Ministry of Education has now responded in a Facebook post. "We are fully cognisant of the sensitivity of this matter and are confident that after review with the school administrator, the school board and the individuals involved, the matter will be amicably resolved," the ministry wrote.
But others took to Facebook in support of the school's actions. "The principal never said she had a problem with natural hair... all she wants is for them to keep it neat together and groomed," wrote one user.
Source: bbc news