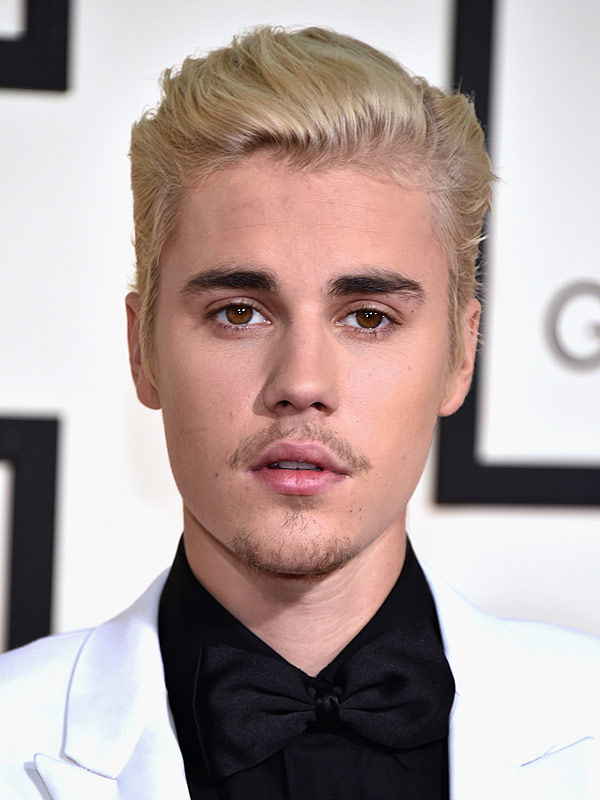 Justin looking all grown up in unique hair cut.
Monday's Grammy Awards were big for Justin Bieber. Not only did he bring his little brother, steal all of our hearts with his "Love Yourself"
performance, and (of course) win his first Grammy, but he also got his unruly (and occasionally mermaid-inspired) hair under control. So we spoke to his hairstylist, Florido, about his Grammy-winning hairstyle and what the future holds for his strands.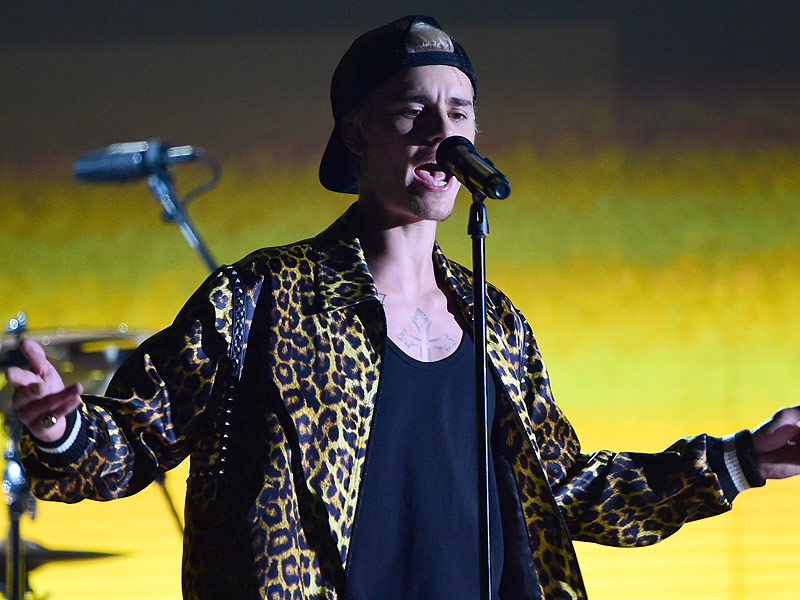 "It's the Grammys. I wanted to take it up a notch," says Florido, the man behind Bieber's cut and color for the past 5 years. "With what he was wearing I thought it was really cool to slick it back with a little bit of volume."
Ready to send hair hints to your S.O.? Here's the how-to: "I started with wet hair. I prepped the hair with a little bit of root-lifting mousse to give it a little bit of volume," he tells PeopleStyle. "Then, I slicked it back with grooming cream, and used the T3 Proi blow dryer and a Mason Pearson brush and blow the hair in the direction I wanted it to stay. The heat helps it form into place."
As if Bieber's locks weren't enough for us to swoon over, his adorable little brother, Jaxon, joined him on the red carpet sporting a style to match his big bro's. "Jaxon let me play with his hair today — he was super excited to go on the carpet," Florido shared. "I brushed it out, applied a little wave spray, and let it do its thing. He wanted to wear it down, just like his brother."
Source: people.com